Most Common Chronic Killers of Life? – Overindulgence and Obsession
Introduction
Path of Life
Almost every one of us wants to live a long happy life. But most people don't actualize this dream. If we want to fulfill the dream to live a long happy life, we need to realize, understand, and accept the very truth and facts of life as the first step to modify our direction of living.
Before striking the most unwelcome, unwanted chord of daily living, let us review, with common sense, what the life may look like.
So, facts of life follow as: Life is a one-way street of accumulation, modification, and continuation from inception to eternity.
Along with this one-way life path, we all have to go through the following four certain stations of life:
Station 1 – We are born.
Station 2 – We all get older.
Station 3 – We will get sick,
Station 4 – We will die naturally, but with exception of accidents including natural disasters.
At the turn of the 20th Century, the average age in the U. S. was about 46 years old. Through implementing the concept and practice of good sanitation, isolation, vaccination, antibiotics, chemotherapy, immunotherapy, radiation, surgery, etc.  At present, we may expect to live up to 75-80 years in the U. S. How can we fulfill our deserved dream of living a controlled, realistic, happy life?
Inevitably, we would like to look into what may be the chief causes of death. And what can we do? First, let us see what are the most common diseases of death?
What are the most common causes of death?
This question has been an endless churning query for all of us. To know the answers, at the moment, we commonly refer to the U. S. data as of 2014, the following diseases are listed as the 10 leading causes of death in the US:
Diseases                                                                    % of all deaths
———————————————————————————-
Heart disease                                                                  23.4%
Cancers                                                                            22.5%
Chronic lower respiratory disease                               5.6%
Accidents (unintentional injuries)                              5.2%
Stroke (Cerebrovascular disease)                                5.1%
Alzheimer's disease                                                        3.6%
Diabetes                                                                           2.9%
Influenza and pneumonia                                            2.1%
Kidney diseases                                                              1.8%
Suicide                                                                             1.6%
———————————————————————————
So, in sum, about 75% of all deaths in the U. S. are caused by the above 10 diseases and the top 3 causes of the leading 10 account for more than 50% of total deaths. For more details, go to https://www.medicalnewstoday.com/articles/282929.php.
Are they really the most common causes of death? In studying their related issues, we have quickly noted and agreed that almost all diseases result from multiple reasons and they are closely interacting. And the above list of these diseases merely serves the purpose of statistics and reference for communication.
If we honestly look into the issues or concerns deeper, we will quickly discover these diseases are secondary to the resulting effects of hereditary factors and lifelong accumulated lifestyle.
So, what are the very underlying causes of all these diseases?
Nowadays, almost everyone knows a disease results from how we are born, that is, hereditary factor (genetic) and from how we have lived, that is, lifestyle.  
In reality, we cannot do anything about hereditary factors, but fortunately, we can do something to alter the causes and progress of diseases. Despite these obvious facts, no one would like to talk about how and what we can do in our lifestyle to prevent the occurrence of diseases.
Why? In my lifelong observation, the sole reason for no talk about lifestyle is because most of us unknowingly have fallen victim to political correctness and commercialism. As we can see, current social atmosphere and authority almost always insist on delivering political correctness first. In fact, it should precede the available truth and facts of life, which is the real authority of life. But this would not be welcome by man-made authority. Authority is usually designed to serve the convenience of bureaucracy so that a promotion to higher position can take place, at times, even by stepping on the dead bodies of justice.
So What Are the Most Common Chronic Killers of Life?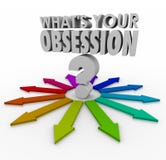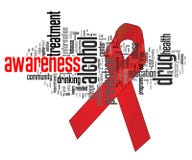 Obsession and Overindulgence
There is no doubt in my mind that the real culprits are overindulgence and obsession. But why don't we openly talk about them? Clearly, both occur within the boundary of privacy, which has become a no-touch zone in daily conversation. This is because any discussion on them and one may be easily accused of invading others' privacy. One could also be considered impolite and without social grace.
What may and can the process of overindulgence and obsession do to us?
As alluded before, any activities under overindulgence and obsession always occur within privacy. Therefore, no one else will tell and interfere with whatever one would like to do. As long as it is out of the sight of the public.
Through overindulgence and obsession, people overuse, misuse, abuse, and eventually destroy all the involved faculties of life. This, in turn, leads to the expected damage to personal mental and physical health. With impaired mental and physical health, the affected persons become dysfunctional, less productive, dependent, and much burdensome.
The common examples of activities under the disposal of overindulgence and obsession are sleep deprivation for optional activities, tobacco smoking, illicit drug use, alcohol abuse, overuse of opioids, addiction to sex, digital games, gambling, etc. to name a few.
Now, as we can see, obviously the most common chronic killers of life are overindulgence and obsession. But why are they not discussed? Because most of us fall victim to the pressing political correctness, which shut off our mouths. And we remain silent so to be polite and welcome. The result from overindulgence and obsession clearly facilitate the process of aging and physiological degeneration. These bring with them the earlier mentioned diseases and their related deaths.
So, of no doubt, the most common chronic killers of life are overindulgence and obsession. Yet they are rarely mentioned and discussed so to serve the high demand for political correctness.
How Can We Reverse Such an Unwanted Course of Life?
The rescuer to get rid of overindulgence and obsession is high-quality healthy lifestyle without overindulgence and obsession. This means you should:
1. eat, enjoy, and control foods, and don't let foods control us;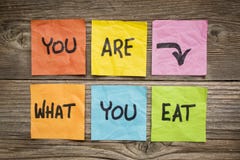 2. practice quality mental and physical exercise every single day, but avoid overindulgence and obsession;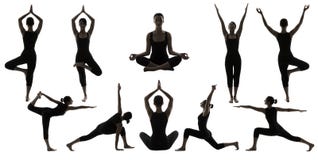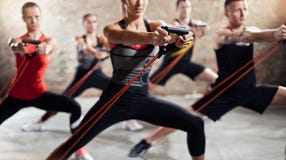 3. sleep well and sound for at least 6 to 8 hours every single day, but preferably at night;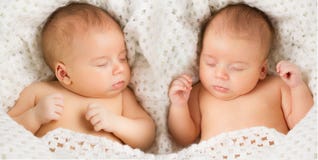 4. meditate to reinforce spiritual and physical connection, and pray if religious;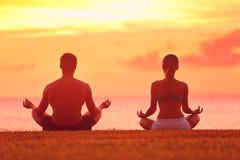 5. follow currently available, reasonably, realistic, medical advice as needed.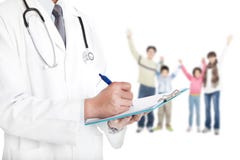 For more detailing the sequence of events, go to http://formefirst.com/eMagicPowerUHL.html
Conclusion
As discussed, clearly, both overindulgence and obsession are the most common causes of death in time. But we can do something to later and reverse such an unwanted course of life. By practicing a healthy lifestyle without overindulgence and obsession. However, just knowing these messages would not suffice to benefit us. Everything in a talk is still useless until we are willing and able to implement a healthy lifestyle without overindulgence and obsession into our life. And have these become a part of our life.
Let's Hear From You
After reading this article, please leave a positive comment if you feel the content helps you understand how to curb poor lifestyle with overindulgence and obsession. Of course, please share the information with your family and
friends in person or on social media.
Also do not forget to sign up for the FREE monthly NewsLetter authored by Dr. Lin, aiming to help you maintain a good health and to live a long active life ahead of you.
In case if you have further questions, please reach Dr. Lin at 734-846-2699 or email to realinct2002@yahoo.com.
If you need more help/support, set up a private session with me to decide what would be most reasonable care for you. Doing so, you can eliminate unnecessary anxiety and fear. Don't you like that? I am ready to help you in need.
And I wish you the very best to fulfill a long, active, vibrant life.
James Chin-Ti Lin, M.D.       Certified urologist, award-winning author, and founder of www.ForMeFirst.com and www.sick-ask.com